Semi Aquatic Summer 2023
Aug 10, 2023
Hello Semi Aquatic humans!
Welcome to the new Semi Aquatic blog, Dive Deeper! This platform will be used to give you all a closer look at the Semi Aquatic life of artist Spencer Reynolds.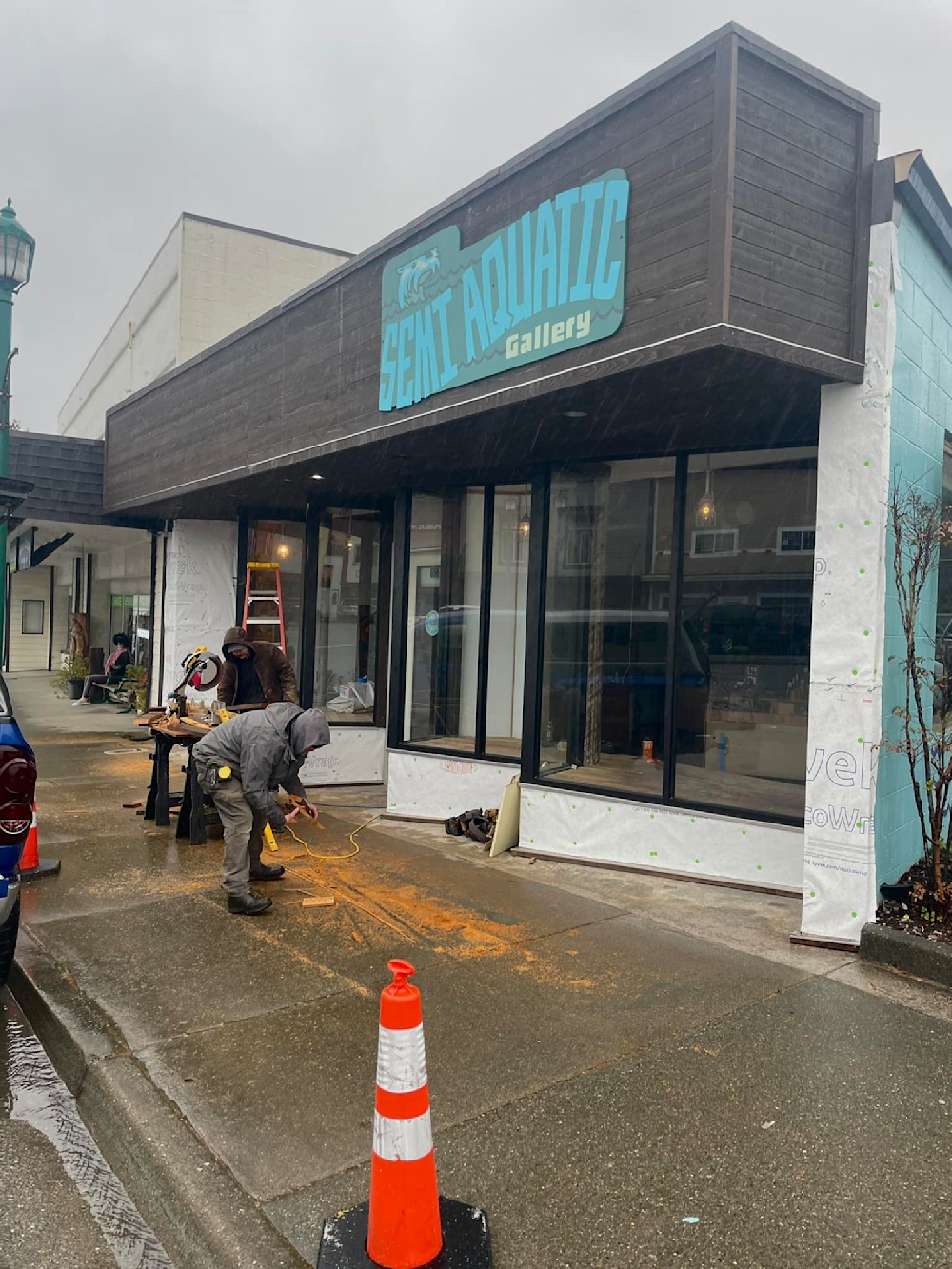 It has been quite a summer! The first of the sunnier days (and some that were not so sunny) were absorbed with a complete remodel of the gallery storefront. New facade, new windows, new paint, new window art, and new signage. It took a little longer than expected and was certainly inconvenient, but it sure turned out beautifully! Definitely come by the gallery and see the changes for yourself.
The Second Saturday Art Walks have been super fun with a wide range of local guest artists and talented musicians. Be sure to subscribe to the Semi Aquatic newsletter to stay up to date on Second Saturdays and other gallery happenings.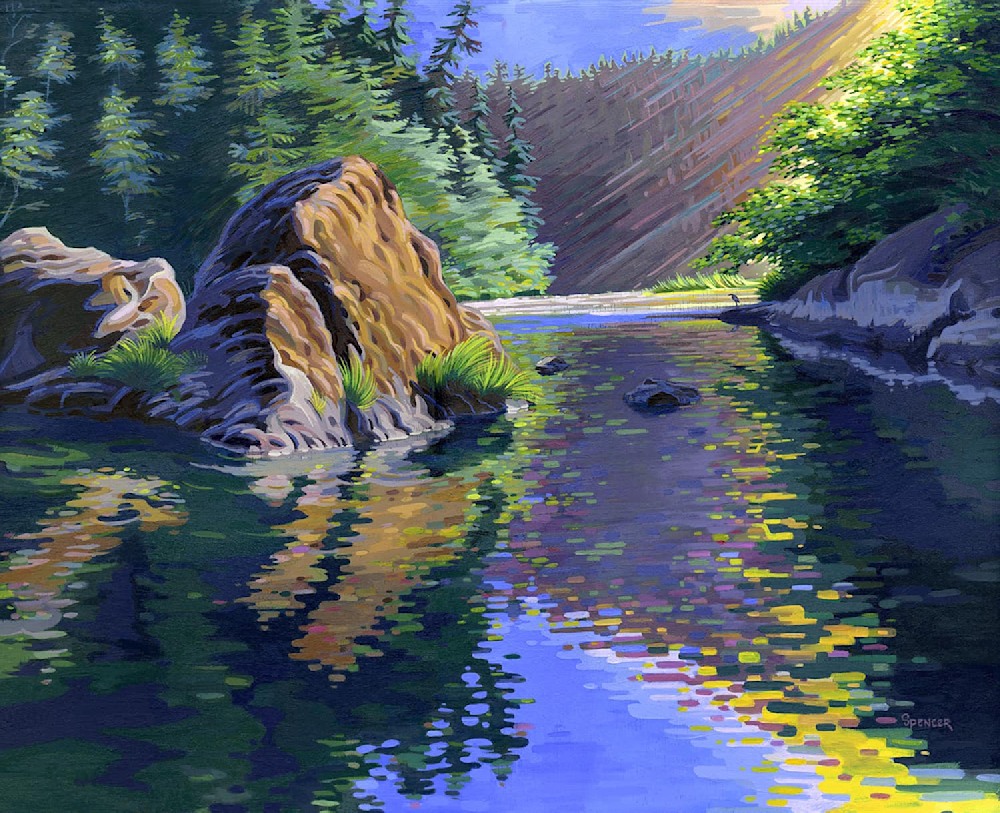 Spencer says that the name of his newest piece, "Drink Full and Descend," has many meanings for him, but it is an allusion to something created by his favorite artist. Art in all of its forms is up for interpretation by the viewer, and like his favorite artist (who will for now remain unnamed), Spencer doesn't describe what his art is about. He encourages the viewer to develop their own responses, emotions and ideas about his work to create meaning that is completely personal and individual.
*Credit and a big thank you to Photographer Luke Mathison who took a beautiful shot of this area on the Chetco that he let Spencer use for visual reference.
Prints of "Drink Full and Descend" are available at Semi Aquatic Gallery and on the website.
*Semi Aquatic Fun Fact: Spencer created "Drink Full and Descend" for fellow artist and sculptor, Richard Kistler, in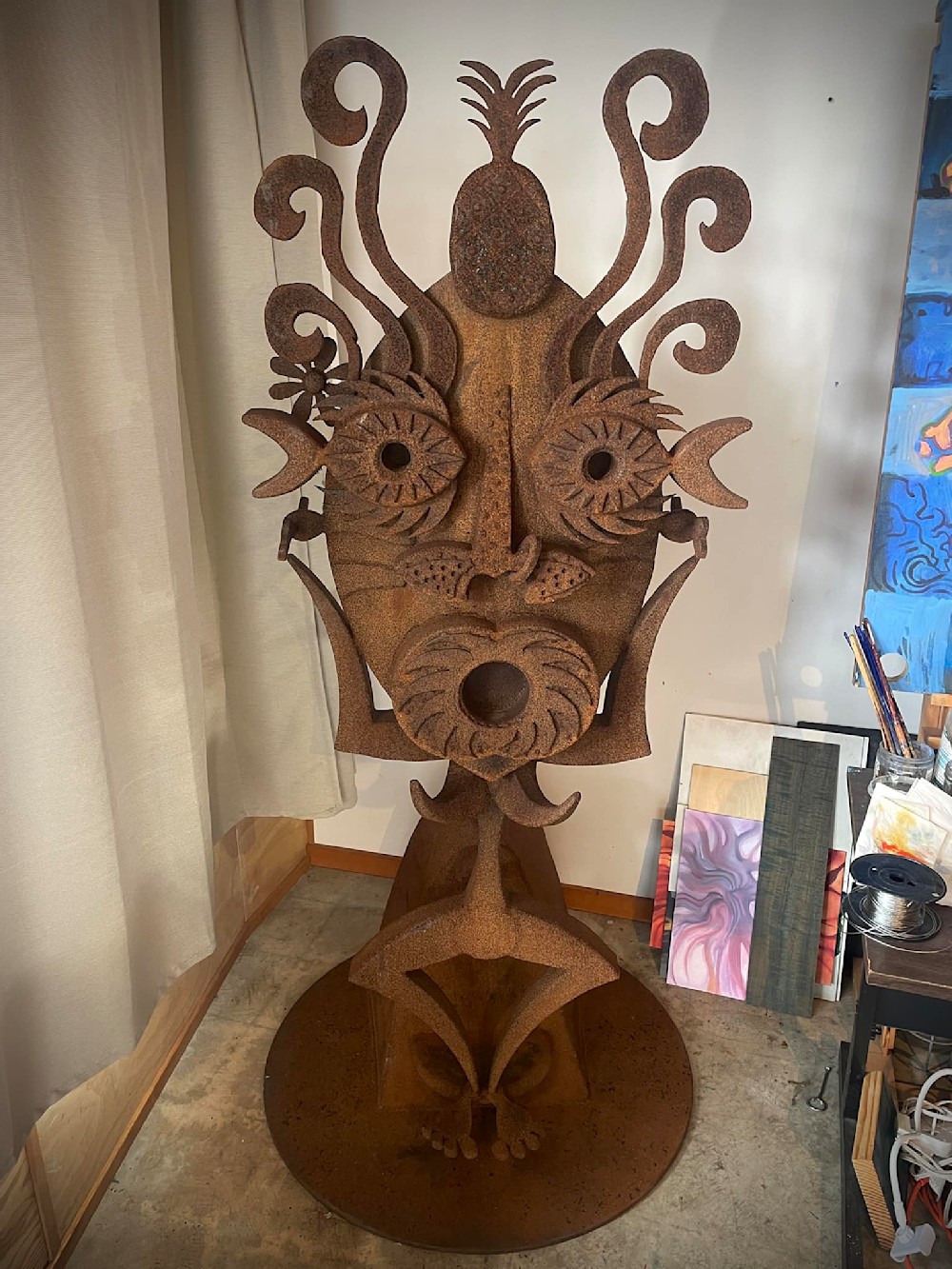 trade for the newest addition to the Semi Aquatic Gallery, "The Guardian of the Gallery." She is a joyous, rusty babe, who looks like she could start dancing at any moment, and at nearly six feet tall with fish-shaped eyes, she benevolently overlooks the gallery. Come in and see her!
In early August, Semi Aquatic Gallery had a booth at the Art on the Coast Festival at the Port of Brookings Harbor. It was a beautiful and busy weekend and it was very cool to be in the midst of so many other local artists! It is truly wonderful to see the coastal artisan community come together.
Enjoy the rest of the summer days, and look for a newsletter coming monthly starting sometime this fall! Remember to Dive Deeper!
If you would like to subscribe to our newsletter, please click here